Naa K. Hans is a transformational leader focussed on equipping individuals with the necessary tools required to transform their lives, their relationships, homes, workplaces and church culture. Creative and entrepreneurial by nature, Naa likes to communicate with visuals and descriptions.  Strategic thinking is her forte and she values seeing and understanding the relative worth of people and things.
Naa is a Certified Professional Coach from Barbara Wainwright Global and YAW PERBI. She has a Business Administration degree and over fifteen years work experience in Events & Project Management and Business Operation Management including volunteer work.
Proudly Ghanaian by birth and passion and unequivocally British. She is a woman of Faith, married to a Charismatic Banker and she is a proud mother of a beautiful vivacious little girl. Naa shares her time between the United Kingdom and Ghana.
Naa thrives on inventing and improving new systems, work flow, processes and procedures.
Hirwa G. Israel is the CEO of The HuD Group Uganda and COO of YAW PERBI Executive Coaching. He is a Certified Professional Life & Leadership Coach/Consultant, an Accredited DISC Coach and a Certified Behavioural Consultant. Israel is passionate about training, coaching and mentoring leaders, and equipping them with leadership skills, tips and tools they need to build flourishing organizations.
Using the Million Leader Mandate Volume by John Maxwell's EQUIP and the HuD Group he has trained leaders across Africa. Armed with a Bachelor's Degree in Business Administration (Finance and Banking), he co-founded Goldlines Sacco (a collective investment scheme in East Africa) and served as the first board chairperson for 4 years and first CEO for the next 6 years.
He values acquiring knowledge and promotes reading culture in Africa and in the world. He dreams of a time when every African in every city and village will have access to physical and virtual libraries. His first book, Make the Most of Your Identity, tackles topics of purpose, identity, values and personal finance.
Israel is married to Damalie and they're raising two adorable daughters. In his free time, he loves to cook, garden and watch documentaries and true-life movies.
Mrs. Karis E. Senanu-Adzosii
Mrs. Karis E. Senanu-Adzosii is a Certified Professional Coach, a Counselling Practitioner, and Leadership trainer in Ghana. Previously she worked for eight (8) years as the HR & Administrative Manager at Aviation Alliance ltd. GSA for Delta Air Lines in Ghana. She worked with a five (5) member senior management team on strategy development and execution planning for companies in Ghana, Liberia, Sierra Leone and Cote D'Ivoire.
Karis has a passion for broadcasting and has worked in Christian Radio and Television for several years. She especially enjoys volunteering with organizations that promote Leadership Development in the Youth. Thus she volunteered with The HuD Group Ghana in various capacities for the past 8 years; becoming CEO in August 2020. In April 2020, she became a member of YLGen of the Lausanne Movement. 
Karis holds a Bachelor of Arts in Economics from Agnes Scott College in Decatur, Georgia, U.S.A and an MPhil in Guidance & Counselling Psychology from Methodist University College, Ghana. Karis' primary mission in life is to use the gifts of counsel and encouragement to give people a vision of themselves as noble, wonderful, beautiful persons capable of changing and becoming an agent of change in their world to the Glory of God.
Dr. Naomi Adjepong is a Certified Professional Life Coach. She is extremely passionate about leadership and transforming lives by providing people with growth opportunities. She has a wealth of experience in education, business, healthcare and youth development. She is a Medical Doctor by profession and has a postgraduate qualification in Managing Rural Development.
She serves as Director of Operations at Alpha Beta Education Centres, Accra and is the CEO of Skill Up Africa (a professional development organisation). She serves as a Director on a number of Boards including Databank Arkfund, Emerge Leadership (UK) and Alpha Beta. She is credited with successfully designing and implementing Alpha Beta's full-time leadership track for high school students known as The Adinkrahene Leadership Program.
She is a passionate Christian and is married with 2 children. Naomi is a fellow of the African Leadership Initiative West Africa and a member of the Aspen Global Leadership Network.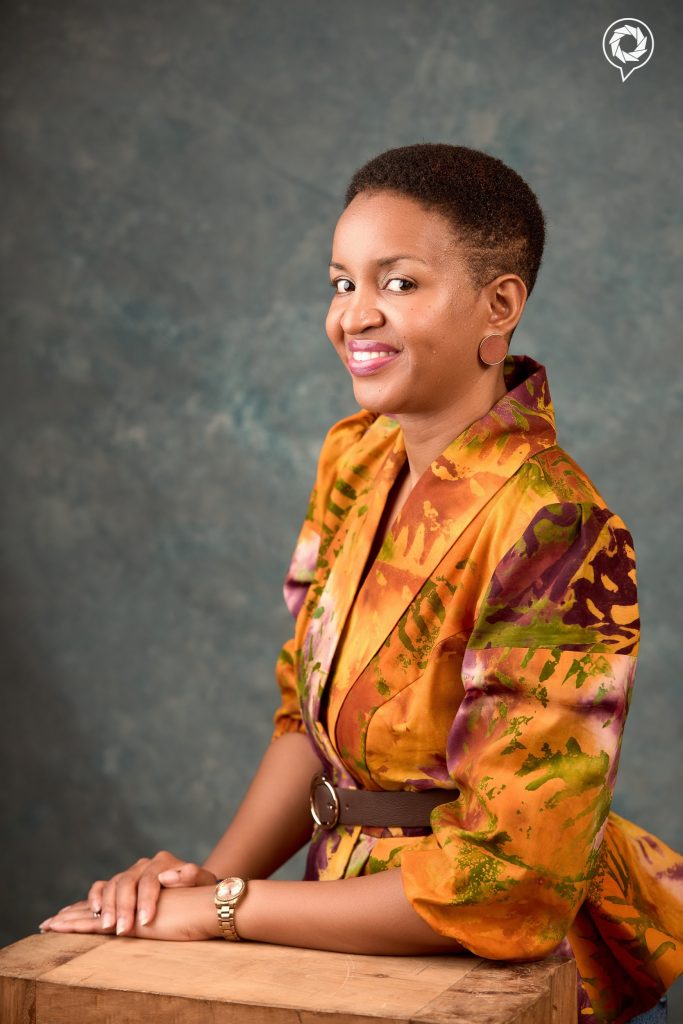 Natalia Kwegyir holds a Master of Art degree in International Relations from Webster University, Bachelor of science degree in Tourism Management from Cape Coast University, and a Higher National Diploma in Hospitality Management from Cape Coast Polytechnic. Her knowledge spans a spectrum of disciplines, including international relations, tourism, hospitality management, data analysis, Digital Media, and administration, and has accumulated wealth of experience across many industries for more than a decade.
As a person committed to volunteerism, she worked in different organizations, in diverse capacities, to provide community services, support the underprivileged, and help address issues of inequality and poverty.
Natalia has a passion for leadership, management and sustainability. Her skills and abilities include emotional intelligence, interpersonal relationship, communication, mentoring and coaching. As a Professional Life Coach, Natalia seeks to leverage on her knowledge and experience to guide and develop youths, for the realization of their personal goals and career aspirations.
Mrs. Estera Pirosca Escobar
Mrs. Estera Pirosca Escobar is Certified Professional Coach, motivational speaker and writer, and Intercultural Trainer in the United States. Estera is a dynamic leader who combines dedication, attention to detail, and strong research methodologies, with empathy and cross-cultural sensitivity, to design and implement solutions that create value. With a career in non-profit leadership, management and training (10 years), half of which she served on the senior leadership team, Estera brings a wealth of experience in strategic planning and leadership coaching for professionals at any level in the organization. Estera is a natural visionary who cares deeply about people and exudes enthusiasm and passion to everything she does. As a Romanian living as an expat in the United States, Estera is passionate about investing in foreigners who by choice or force live away from their homeland. Estera and is currently pursuing doctoral studies in Intercultural Education at Western Seminary with the diaspora missiologist Prof. Enoch Wan. Estera is married to Francisco, a global nomad originally from Chile, and they have a beautiful daughter.
Dr. Ria Llanto Martin received her Doctorate in Intercultural Studies, as an international student, from Portland, OR. She was born and raised in the Philippines until she moved to Seattle, WA, in 2012 to pioneer an Intercultural Campus Ministry with a local church. Her fifteen years of college ministry experiences in the Philippines, Asia, and the US gave her significant intercultural leadership and mentorship opportunities, intercultural discipleship, intercultural community engagements, and intercultural staff/team management and development. Dr. Ria Llanto Martin is a Senior Research Fellow and Global Catalyst of intercultural campus movements for Kwiverr. She is a Certified Professional Coach specializing in intercultural settings. She is passionate about coaching individuals and empowering them to live their lives to the fullest. She carries many roles over the years: as an international campus pastor, teacher, speaker, mentor, preacher, and intercultural trainer. Ria celebrates six years of marriage with her husband, Forrest. They currently reside in Seattle, WA.