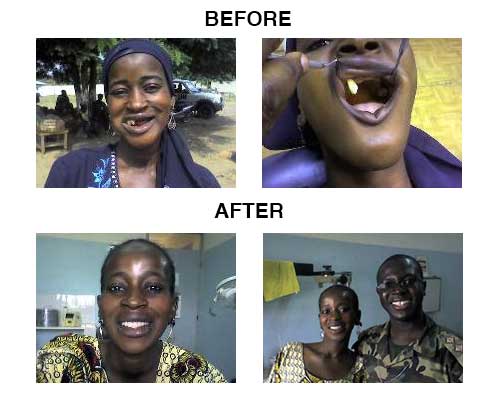 Fitness
 "We in the health sector are very proud of you and urge you to continue to be an Outstanding Achiever… It is my hope that you will bring your charisma and devotion to bear on every youth you encounter and they in turn will emulate your leadership example. On behalf of the entire health sector and on my own behalf, please accept my congratulations." ~Maj. (Rtd.) Courage Quashigah, Ghana Minister of Health
Award-winning medic
~Member, Ghana Physicians and Surgeons Foundation of North America
~Member, Christian Medical Fellowship, Canada
~Associate Staff, CMF McGill University, Montreal, Canada
~Team Leader, medical missions especially to Africa
Dr. Yaw Perbi had his medical training in the West African state of Ghana, at that nation's premier medical school: University of Ghana Medical School.  He graduated with a B.Sc. (medical sciences) in 2002 and earned his M.B., Ch.B. (Bachelor of Medicine, Bachelor of Surgery) in 2005.
He was the first person in his med school year group in 2002 to be assured of a prize at graduation in 2005, the  Prof. F.T. Sai Prize for Leadership in Community Health during Junior Clerkship. Incidentally that never happened; he missed it due to completion of the medical course at a latter date than scheduled.
Another medical award was the Community Eye Health Prize for third best national essay for medical students on Trachoma (2001).
Yaw received a personal congratulatory letter received from my Vice-Chancellor (of the University of Ghana), Prof. Ivan Addae-Mensah.
After serving his nation for three years (2005-2008) at the 37 Military Hospital in Accra, Ghana, he served the wider international community for one year (June 2008–June 2009) with the United Nations Operation in Cote d'Ivoire (UNOCI).  He was mainly based in Bouake, where as the Physician in charge of the U.N. Level II hospital, he personally saw to patients of about 40 different nationalities!
Yaw Perbi's greatest joy to date, as far as the medical mission in Cote d'Ivoire is concerned, is the restoration of the anatomy and dignity of a 32-year old lady, Salimata, who had lost virtually all her teeth as a result of a gum disease.  Her new dentures, though very costly, totally transformed her from an 'old lady' into a beauty queen!
His conviction in his own words:
"I have been called and chosen to be a new kind of doctor, truly and totally healing people's spirit, soul and body–mental, spiritual, social, fiscal, emotional and physical–instead of just the body.  This is a HIGHER PRACTICE.  I have been assigned to redefine Medicine by breaking the mould of narrow-mindedness, offering leadership, being ministerial, entrepreneurial and taking medicine to people instead of the other way round." (Yaw Perbi)
Family
Just as the basic unit of the human body is the cell; so is family the basic unit of society. Today the 'traditional family' as we know it is under attack. Yaw believes we should not give up striving towards the ideal of one man and one woman with children (biological or adopted) in a loving, nurturing atmosphere.
Although a man with global responsibilities, he still believes his highest and ultimate responsibility is towards his dear wife, Anyele (an Economist and entrepreneur in her own right) and four energetic children: Agyina, Ashede, Adwenepa and Ahotew.
Faith
This is where Yaw clearly distinguishes himself between others who believe in inspiration, even in incorporeality, but shy away from the subject of Faith. Yaw's personal relationship with the Lord Jesus Christ is the single most important thing about him!
Dr. Perbi believes that:
Human beings ought to get GOD FIRST and FOREMOST, in all their getting!  He calls this the Proto Principle.
One ought to pursue a personal relationship with God through Jesus Christ. He, the greatest teacher who ever lived, once said, "What good is it for someone to gain the whole world, and yet lose or forfeit their very self, their soul?"
Your LIFE, our business. We are LIFE doctors.
For Public Speaking or Professional LIFE Coaching
Your LIFE, our business. We are LIFE doctors.